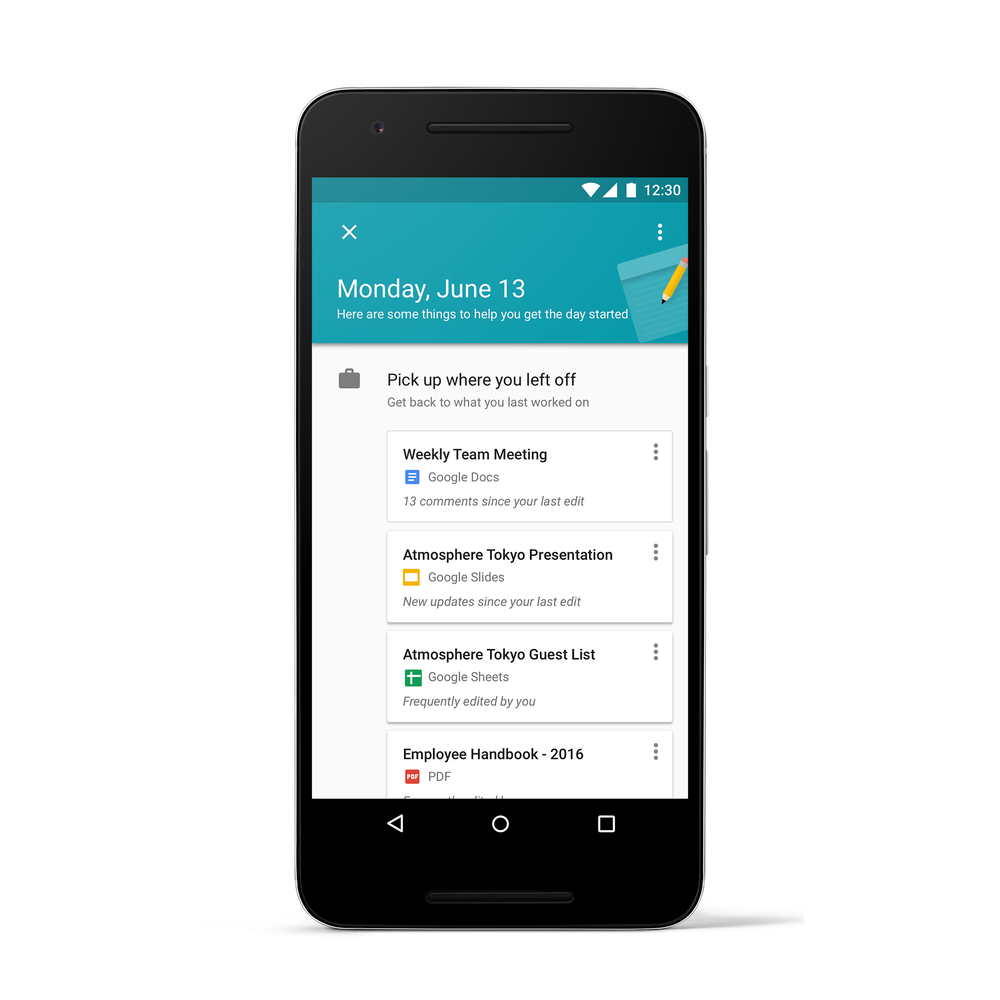 Google Springboard
Google is a pro in helping enterprise customers sort their corporate information and making it more useful for the employees. Google has partnered with some of the largest companies in the world and has been a leader in Enterprise Search since a long time. Google has always invested in applying technologies like machine intelligence to power it's web search engine. Google is working on a new way to bring all of this power to the enterprise now with Google Springboard.
Google Springboard quickly and easily searches all your information and helps you find the right information, anytime you need it. It searches information in your Google Suite including Gmail, Calendar, Docs, Drive, Contacts and more. You will be assisted proactively by Springboard throughout your workday as it provides useful and actionable information and recommendations.
Ready for early adopters
An Early Adopter Program is designed to extend the Google Springboard to more customers and Google is excited to begin it. Google has previewed the apps with a small set of customers. You can express your interest in the Google Springboard Adopter program if you're the admin of a company that runs on Google Suite.
Google is excited to help you start to take back the time you spend searching and gathering information and they have a lot more in store for both Google Springboard and Google Sites.